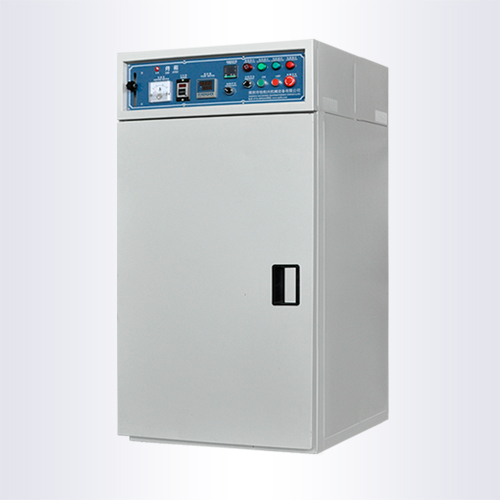 Abstract: Shenzhen Yihexing Electromechanical Technology Co., Ltd. is a clean oven manufacturer, providing clean oven custom, clean oven agent price, good brand of clean oven, clean oven list, products are mainly sold to Shenzhen, Guangzhou, Shanghai, Chongqing, Jiangsu , Zhejiang, Shandong and other places.
Clean oven
Product Details
The clean oven is also called a dust-free oven. It is mainly used to purify the environment through an air filter to prevent fine particles in the air from entering the box. The air inside the box is closed and self-circulating, and is repeatedly filtered by a high-temperature and high-efficiency air filter of 100 levels, so that the working room is in a dust-free state. The dust-free oven is suitable for pre-treatment baking of silicon wafers, gallium arsenide, lithium niobate, glass and other materials in semiconductor manufacturing, high-temperature baking after hard coating and curing after coating; also applicable to electronics Liquid crystal display, LCD, CMOS, IS, pharmaceutical, laboratory and other production and scientific research departments; dust-free industrial oven can also be used for drying, heat treatment, aging and other high temperature tests of non-volatile and non-flammable and explosive materials.
[Clean oven product features]:
1. Structure: It is assembled from the box part, electrical control cabinet, electric heating and air duct circulation system, and the structure is reasonable.
2, sealing design: full-circumferential argon welding, high temperature resistant silicone rubber dust-free sealing strip insulation to ensure sealing and cleanliness;
3, external dust-proof treatment: the outer material is SPCC steel plate through powder spray, wear-resistant without dust;
4, high-efficiency filter: HEPA filter structure clean room, 99.99% effective filtration, cleanliness level 100;
5, energy saving: insulation material is high-density fiber, heat preservation and energy saving;
6. Hierarchical structure design: the inner box laminate is adjustable in height and can be taken out freely;
7. Temperature control instrument: automatic control of temperature, constant temperature and time control, with over-temperature automatic power-off and alarm circuit, reliable control and safe use.
8, electrical accessories: all use the first-line brand, PID calculation of the temperature control system and over-temperature protection device, intelligent constant temperature, small temperature difference, suitable for long and short baking of different products.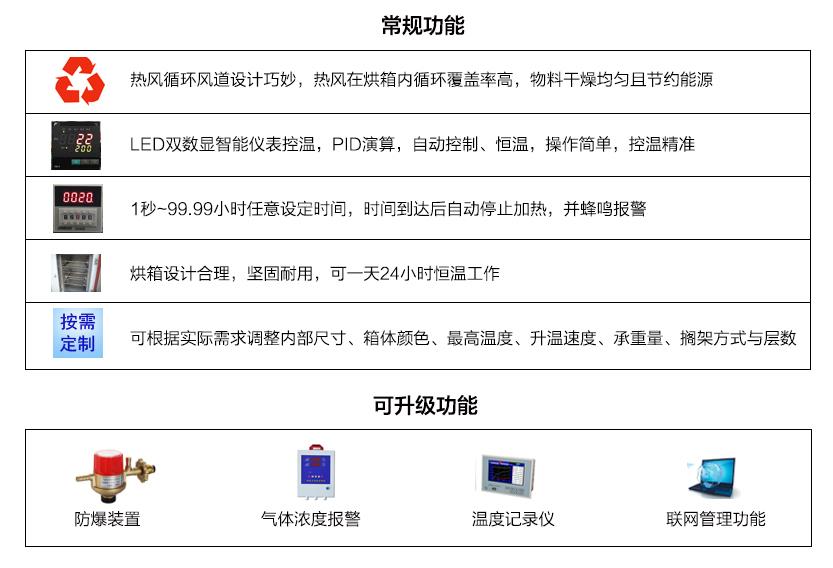 [Technical indicators]:
1, temperature range: normal temperature -250 ° C, adjustable thermostat
2. External dimensions: H1660*W770*D920mm Internal dimensions: H900*W600*D600mm
3, heating rate: from room temperature to 200 ° C in about 30 minutes
4, thermal insulation performance: the outer wall temperature does not exceed 45 ° C (when the furnace temperature reaches 200 ° C)
5, temperature control accuracy: ± 1 ° C
6, temperature uniformity: ± 3 ° C%
7, the use of power: 380V/50HZ (three-phase five-wire)
Yihe Xing main oven products include: aging oven , large oven , hot air circulation oven, etc.; more oven parameters, prices and other details are welcome to consult.
Inquiry