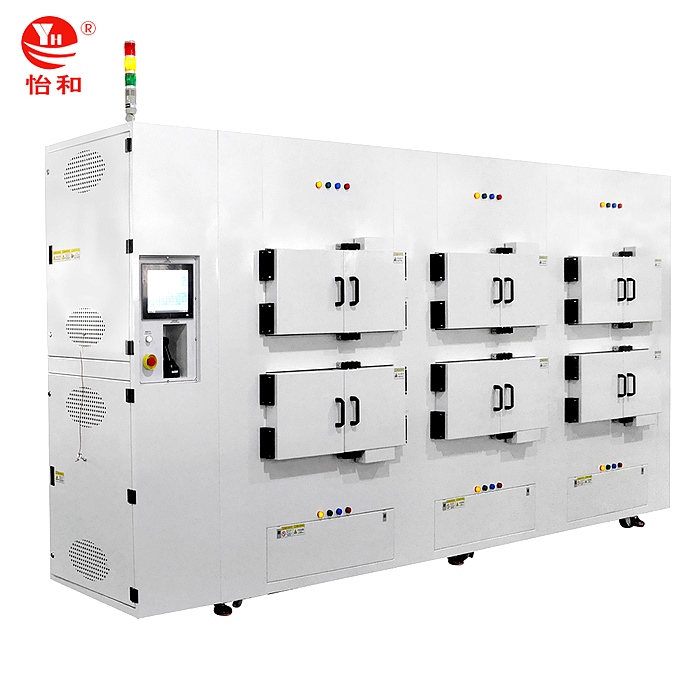 Multi-door multi-control precision oven
Used in semiconductor, electrical and electronic products, hardware products, medical and health, instrumentation, colleges and universities, scientific research and other departments for drying, baking, sintering, curing, heat treatment and high temperature testing.
Product Details
Product description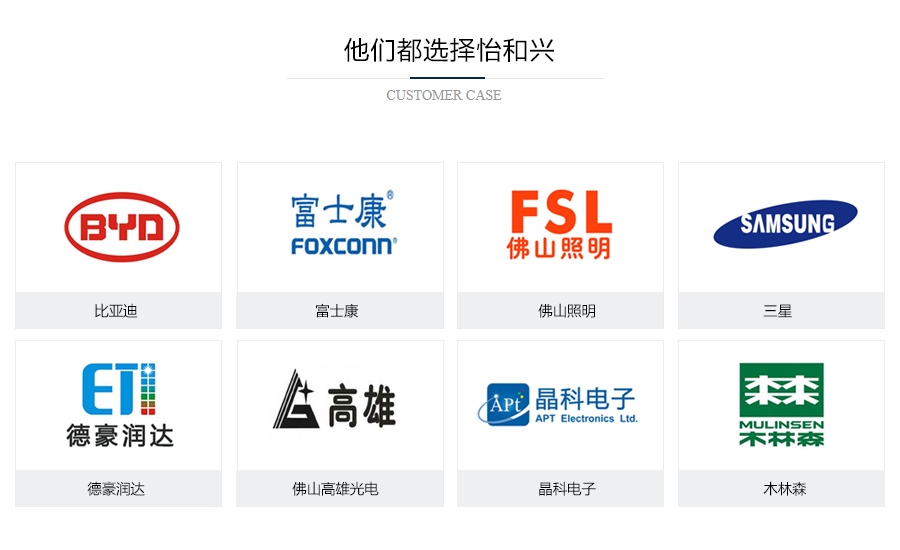 Features
PRODUCT FEATURES
1. The PLC module supporting the intelligent touch screen control system allows users to change the program, temperature and time of each program according to different process conditions.
2. The design of multiple cavities facilitates the production or experimentation of multiple products on the same machine, reduces costs, and facilitates energy saving.
3. Imported SSR/SCR output control unit, high temperature control accuracy, double over-temperature protection, safe and reliable electrical control.
4. Intelligent PID automatic constant temperature control, can set start timing, constant temperature timing, automatic alarm when time is up, and disconnect heating element.
5. Equipped with leakage protection, power-off protection, motor overload protection, and over-temperature protection functions.
6. According to the requirements of use, customization can be accepted.
Product parameter
PRODUCT PARAMETERS
Size: Customized
Material: The shell is formed by high-quality cold plate, and the surface is treated by spraying process.
Temperature uniformity: ±3℃% (No-load constant temperature test for 20 minutes shall prevail)
Working temperature: normal temperature—200℃ (temperature can be adjusted and set arbitrarily)
Temperature control accuracy: ±1℃
Power supply voltage: 380V/220V, 50HZ
Temperature control method: PID intelligent thermostat (Yudian), relay/SSR solid state output
Heating equipment: heating with stainless steel heating tube, the service life can reach more than 30,000 hours
Air supply device: High temperature resistant long-axis motor, equipped with multi-wing centrifugal fan blades, forcing hot air to circulate quickly, so as to obtain uniform temperature
Air extraction device: Axial air extraction motor, installed on the top, quickly extract the vulcanized gas in the box, and automatically set the extraction and stop time
Timing method: 0-999 minutes timer (SKG), start-up timing/constant temperature timing optional.
Control and safety: PIH+SSR solid state and AC contactor control output, high temperature control accuracy; at the same time equipped with leakage protection, motor overload protection, over-temperature protection (SKG).
Core configurationCORE CONFIGURATION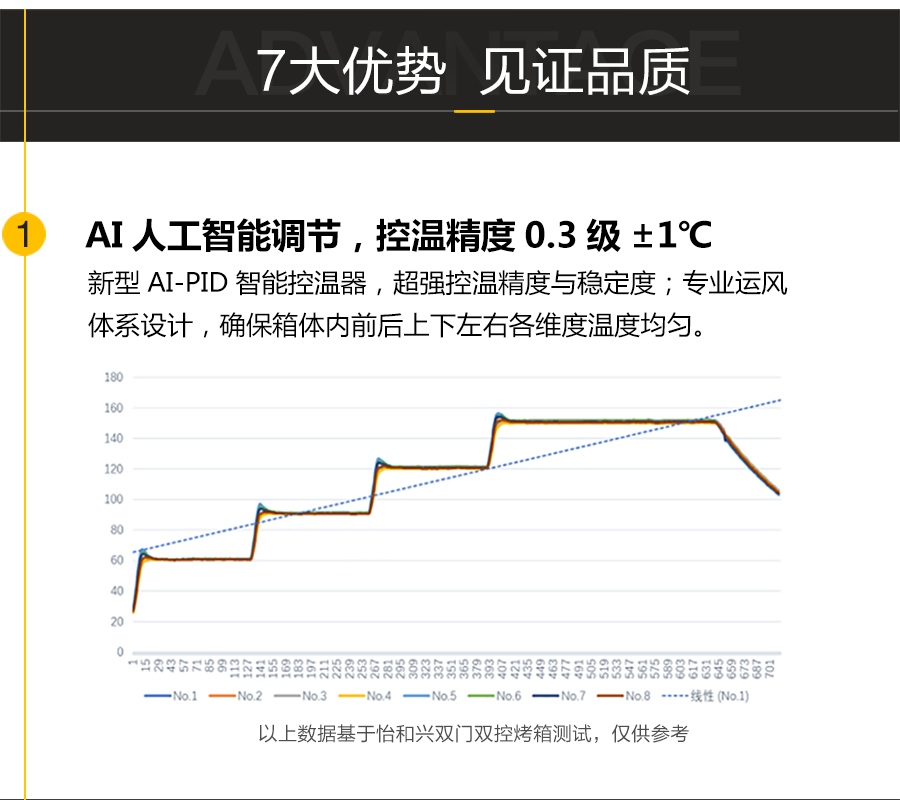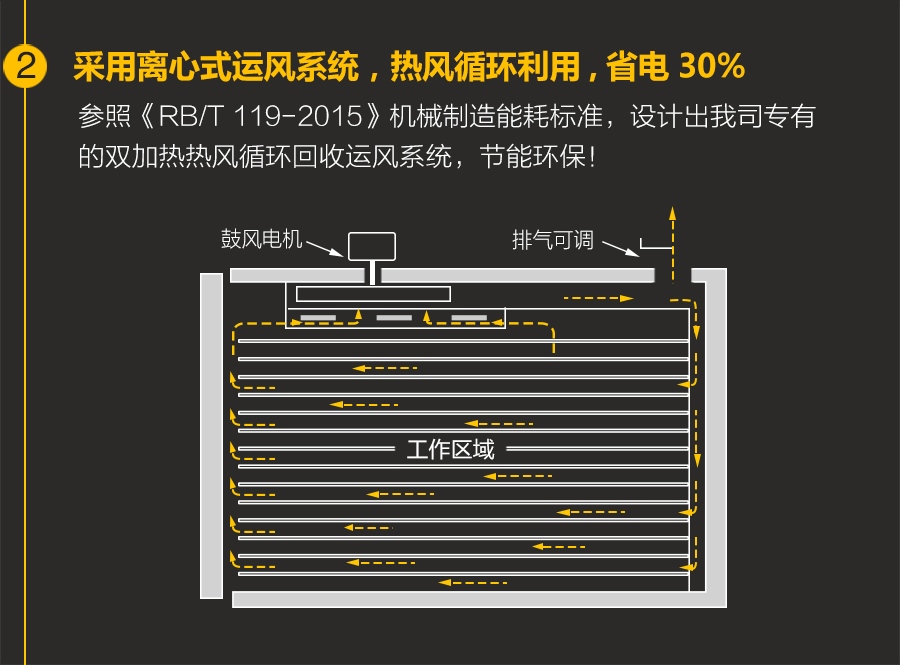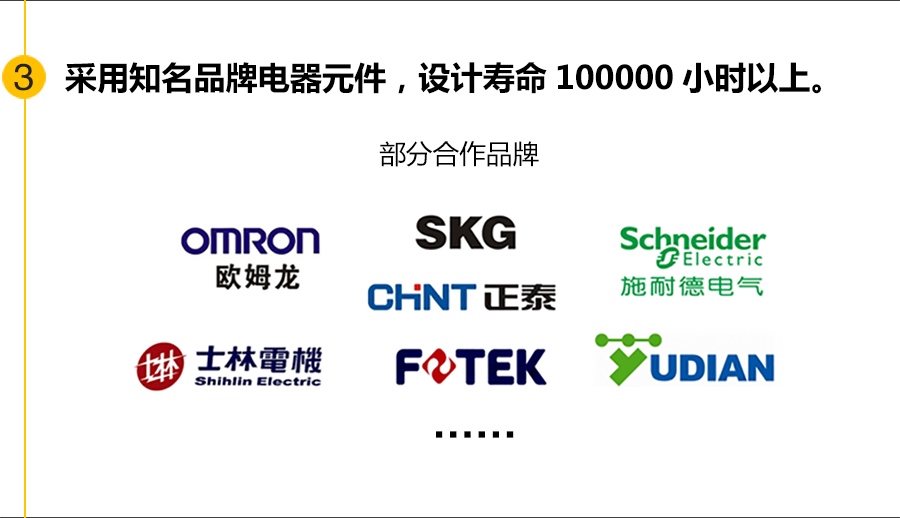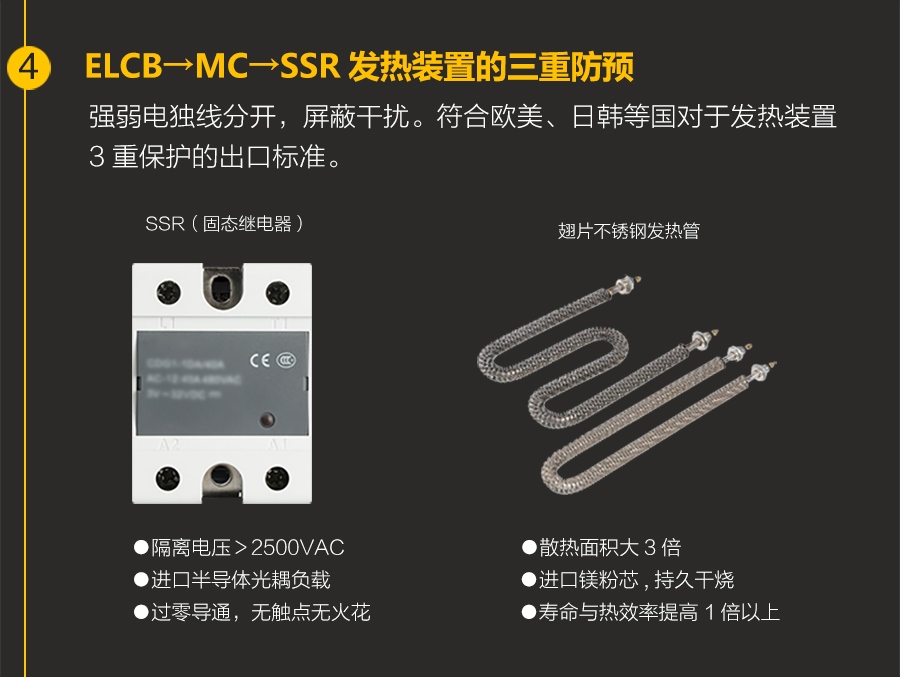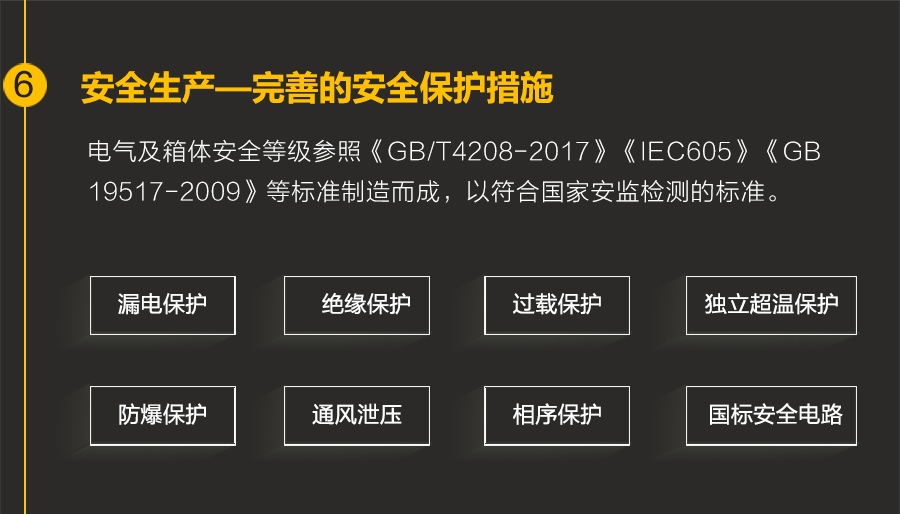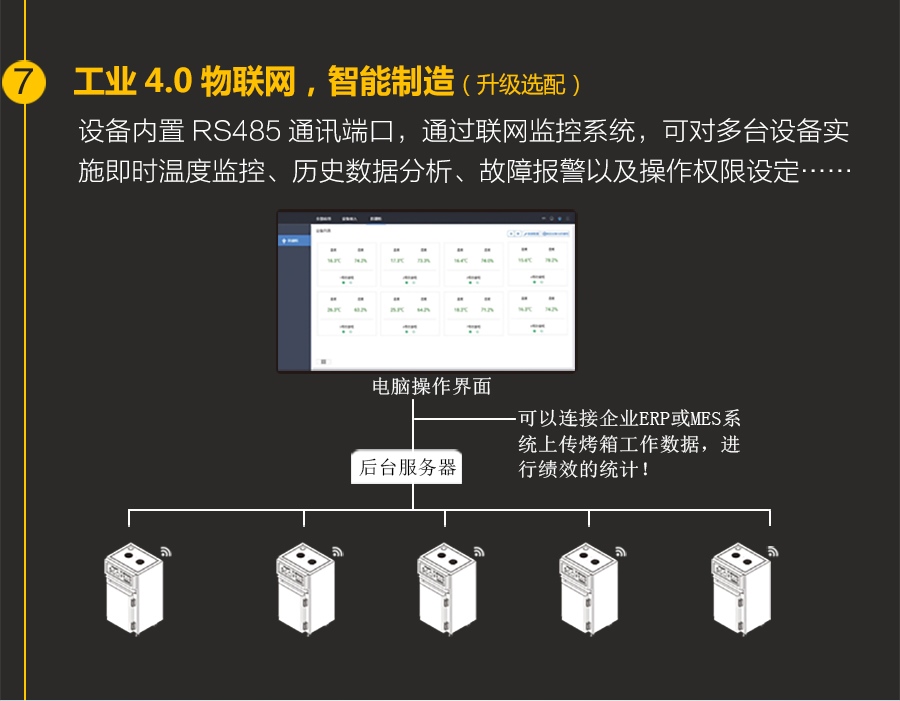 Optional componentsOPTIONAL COMPONENT