Mask ear wire welding machine
Product Details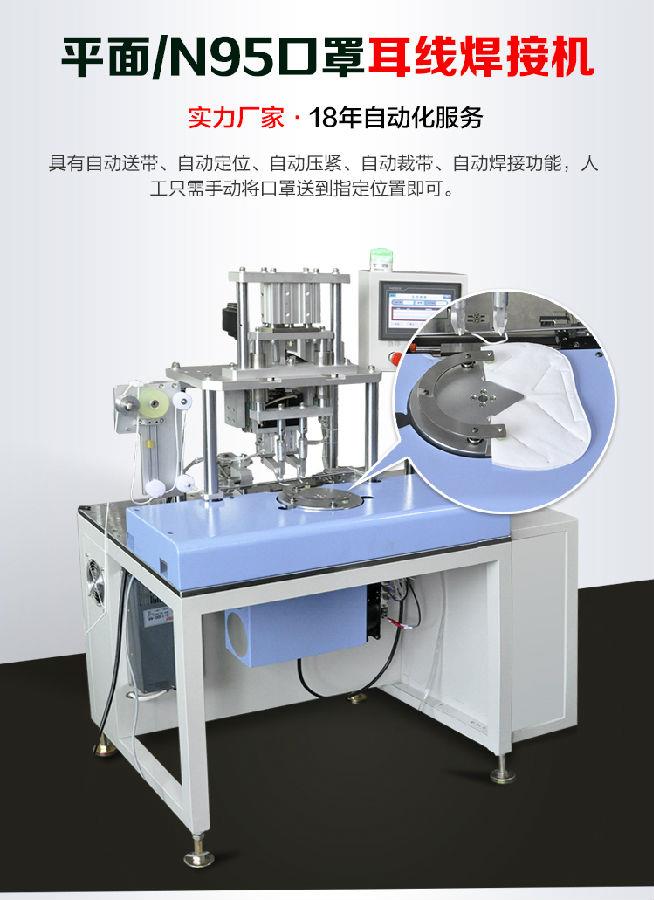 The mask welding ear line machine has the functions of automatic tape feeding, automatic positioning, automatic compression, automatic tape cutting, and automatic welding. Manually only need to manually send the mask to the designated position.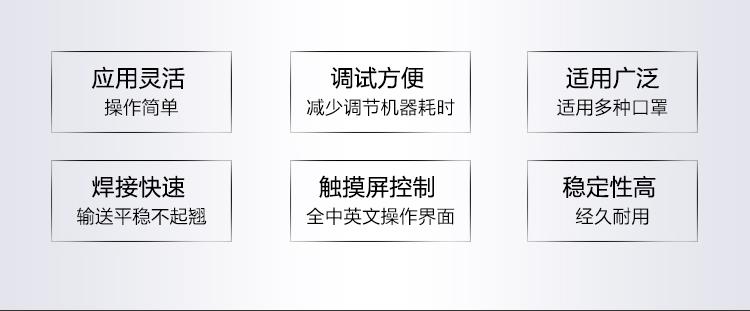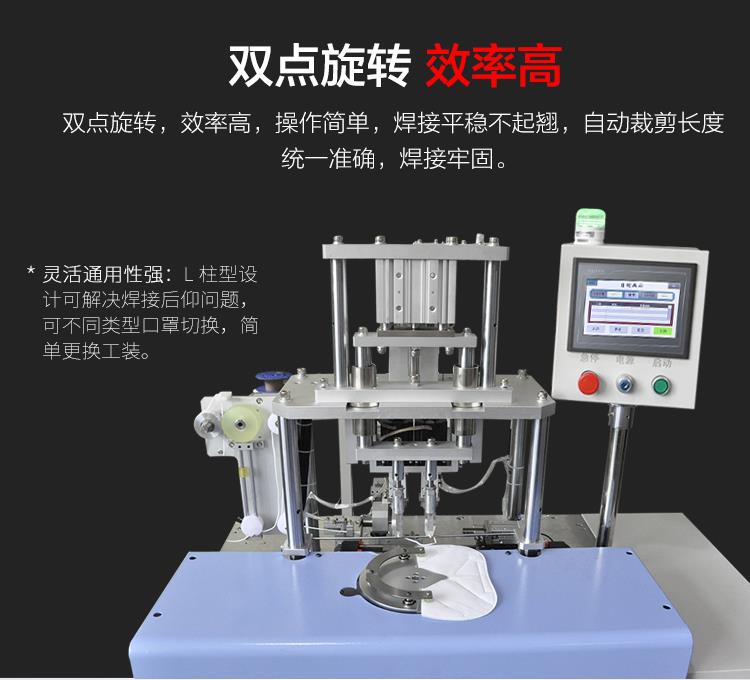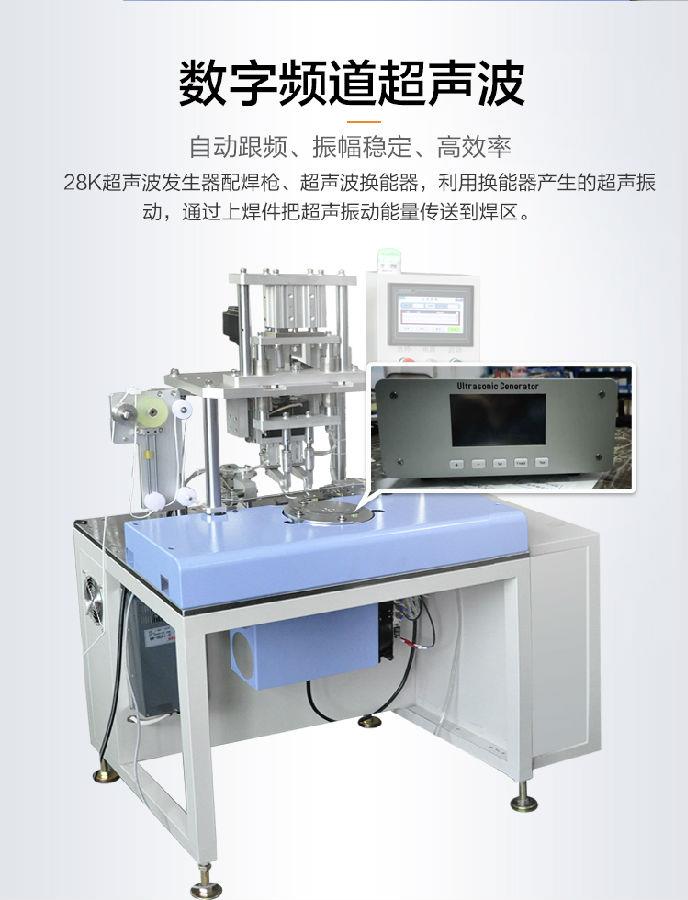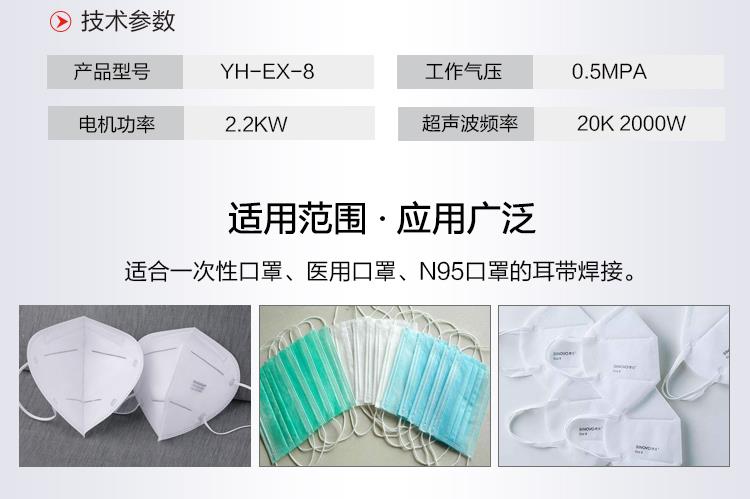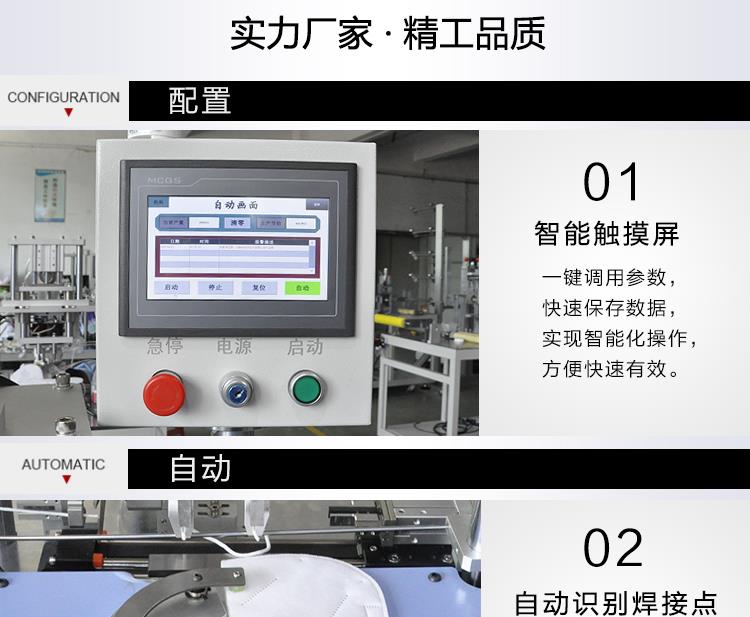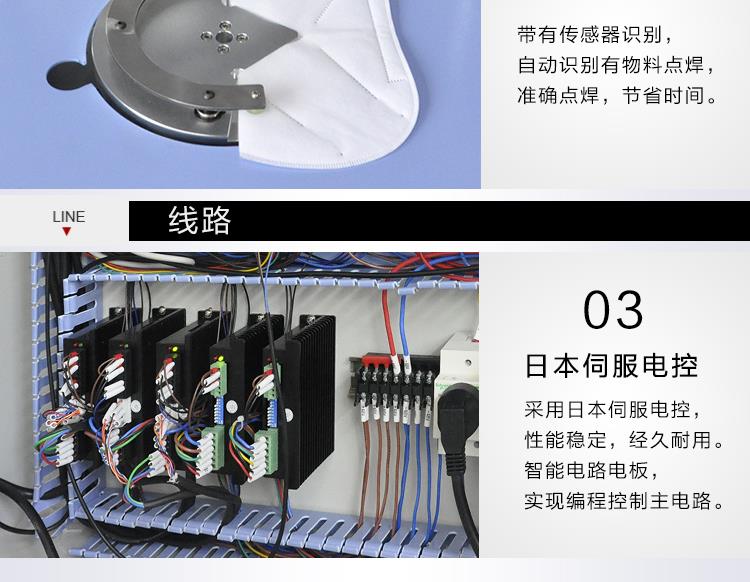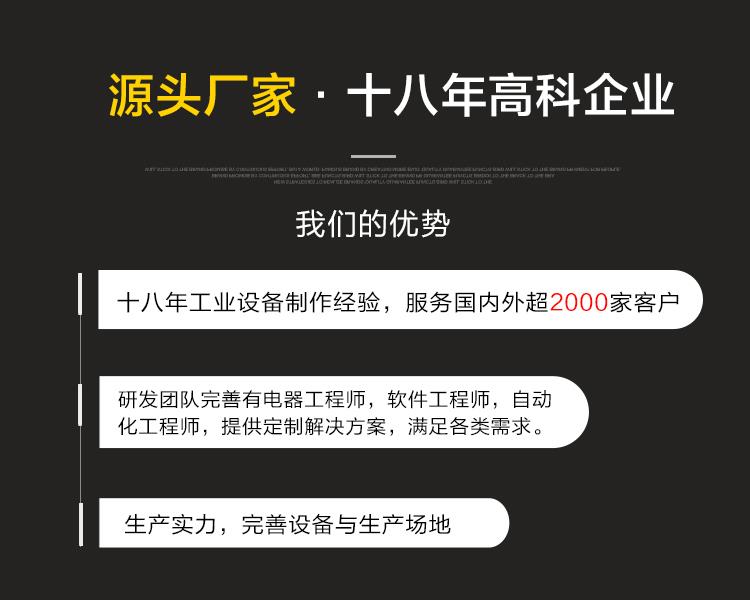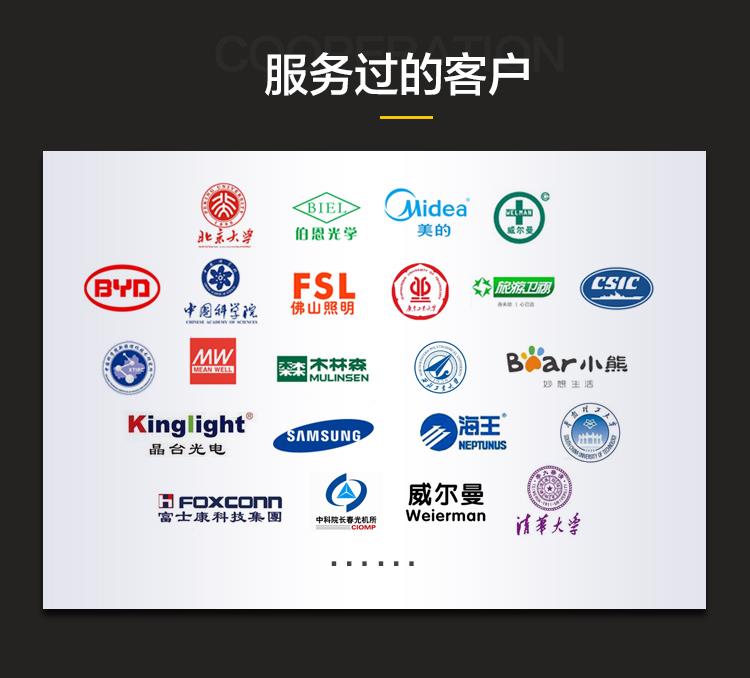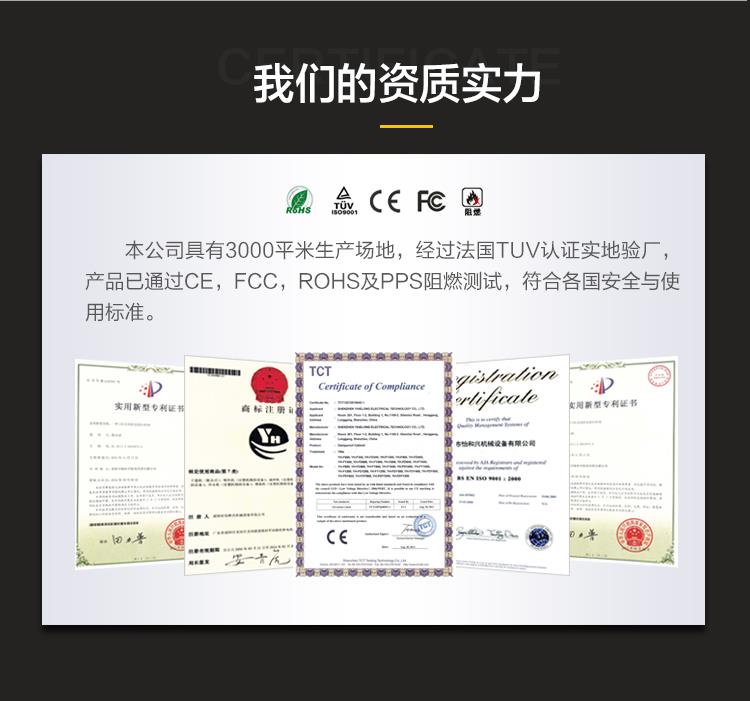 The mask welding ear wire machine has the following product characteristics:
1. Double-point rotation has high efficiency, double-point rotation, high efficiency, simple operation, stable welding without warping, automatic cutting length is uniform and accurate, and welding is firm.
2. High flexibility and versatility: L-pillar design can solve the problem of welding backwards, can switch between different types of masks, and simply replace the tooling.
3. Digital channel ultrasonic, automatic frequency following, stable amplitude, high efficiency, 28K ultrasonic generator is equipped with welding gun, ultrasonic transducer, using the ultrasonic vibration generated by the transducer, the ultrasonic vibration energy is transmitted to the welding area through the upper weldment.
4. Intelligent touch screen: call parameters with one key, quickly save data, realize intelligent operation, all Chinese and English operation interface, convenient, fast and effective.
5. Automatic identification of welding points: with sensor identification, automatic identification of material spot welding, accurate spot welding, saving time.
6. Japanese servo electric control: adopt Japanese servo electric control, stable performance and durable. Intelligent circuit board, realize programming control main circuit.
7. Fast welding, stable conveying without warping; convenient debugging, reducing the time-consuming adjustment of the machine; wide application, suitable for a variety of mask specifications.
Inquiry