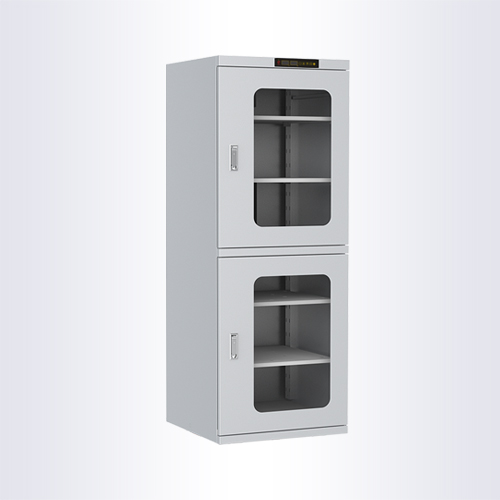 Abstract: Shenzhen Yihexing Electromechanical Technology Co., Ltd. is a low-humidity moisture-proof cabinet manufacturer, providing low-humidity moisture-proof cabinets, low-humidity moisture-proof cabinets, low-humidity moisture-proof cabinets, low-humidity moisture-proof cabinets, and products are mainly sold. Guangdong, Shenzhen, Guangzhou, Shanghai, Chongqing, Jiangsu, Zhejiang, Shandong and other places.
Low humidity moisture proof cabinet
Product Details
Yihexing low-humidity electronic moisture-proof cabinet adopts double dehumidification movement to achieve the most excellent drying effect, and the humidity is adjusted at 10%-60% RH. This model is especially recommended for all types of precision electronic components, research institutes, military, aerospace, precision devices and other storage high-value humidity sensors.
▲Specification introduction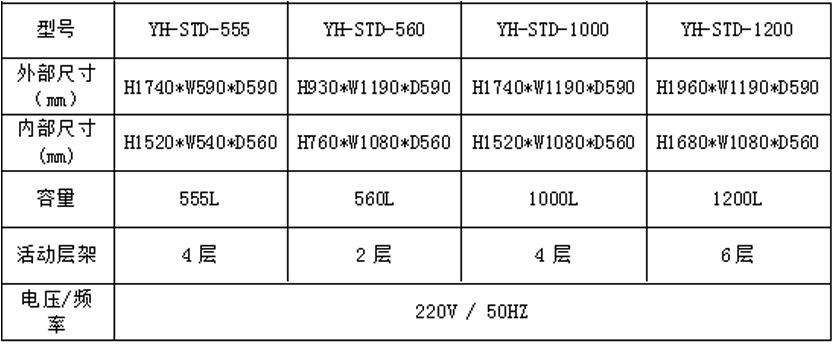 ▲ low humidity moisture-proof cabinet product features:
Temperature and Humidity Sensor : LED super bright digital display, temperature and humidity sensor using the original American brand honeywell, temperature and humidity independent display.
Temperature and humidity display: Humidity display range 0% ~ 99% RH, temperature display range 0 ° C ~ 99 ° C. Display accuracy : humidity ± 3% RH; temperature ± 1 ° C
Cabinet structure: Made of high-quality steel plate, multiple structures, good load-bearing performance, overlapping structure design. The cabinet is made of high-grade double-layer powder baking varnish, which has the characteristics of scratch resistance and corrosion resistance. The door frame window is press-fitted with 5.0mm high-strength tempered glass, anti-rolling ear structure design, integrated with flat pressure handle lock. The 360-degree rotating brake casters are mounted on the bottom for easy movement and fixation.
Dehumidification movement: It adopts physical polymer environment-friendly moisture absorption material, and uses shape memory alloy system dehumidification method to stabilize dehumidification throughout the year. After the power is cut off, the physical moisture absorption function can still be used to continue dehumidification, and the humidity rise does not exceed 10% within 24 hours.
Seal design: The door seal and rubber strip adopt the built-in airtight installation method, which does not seep out and has excellent sealing performance.
Load-bearing laminate: The surface of the laminate is punched, the air in the cabinet is accelerated, and the laminate is reinforced. It can withstand a uniform load weight of 50KG/block. The layer height gap can be adjusted freely according to the height of the placed items, which makes the storage items more convenient and the space utilization ratio higher.
▲ Product Advantage Modular design: This machine adopts unique modular design, ranging from small parts to large temperature and humidity display, control system and dehumidification main unit, which can be quickly replaced, easy maintenance and maintenance, and greatly improve maintenance efficiency.
Environmentally friendly design: It adopts the method of physical molecular sieve dehumidification, can be recycled repeatedly, has good dehumidification effect, and has low power consumption, no noise, no thermal effect and no magnetic damage.
Flexible design: Users can add other functions as needed before or after purchase. For example, a warning device, a data logger or a nitrogen controller. The flexible design provides customers with more efficient functional options.
▲ Optional configuration
Various upgrades are available depending on the usage scenarios and usage. (with picture)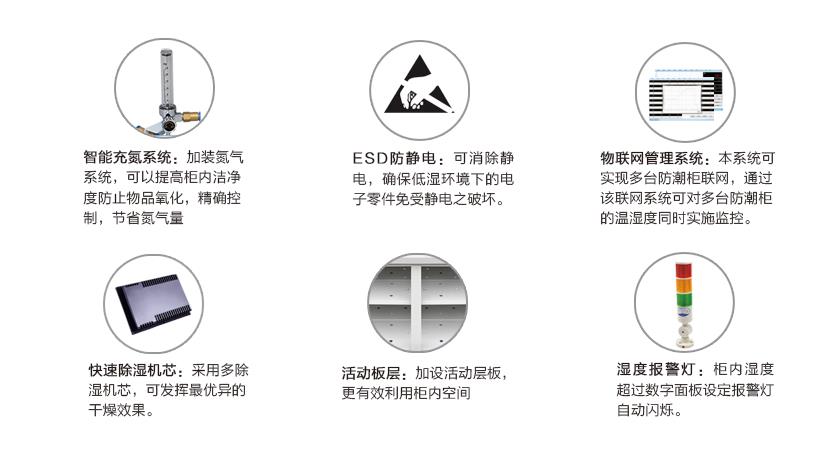 ▲Scope of application
1. Customers who have high requirements for the comprehensive safety of components
2. Need to open and close the door frequently, especially for the use of humidity control
3. Research institutes, military, aerospace, precision devices, etc. where high-value moisture sensitive devices are stored.
Inquiry