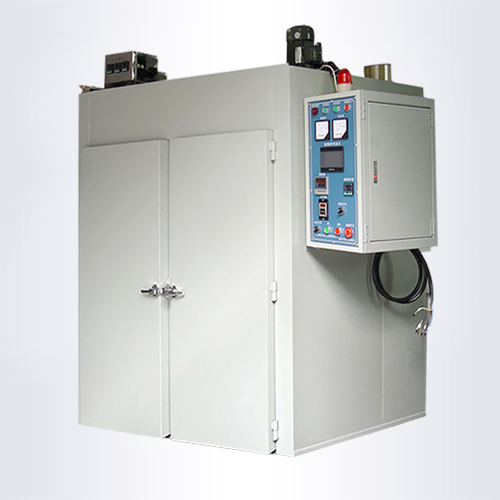 Hardware electroplating oven
Its main purpose is to remove the hydrogen embrittlement phenomenon of electroplated parts by heating, and it is also used for washing and drying before electroplating and for dehydrogenation and drying of various hardware, screws and bolts, copper pipe fittings, and non-metallic materials. It is suitable for hardware tools, automobiles, machinery and chemical industries. [Features of hardware electroplating oven] 1. The outer shell is made of high-quality cold plate processing, and the surface is treated by spraying process, which is a double-door structure. 2. There is a layered type inside the oven, and a cart type is available. The flat bottom design is convenient for carts in and out. 3. Adopt hot air circulation to transport air
Product Details
Product description
HardwareElectroplating ovenIts main purpose is to remove the hydrogen embrittlement phenomenon of electroplated parts by heating, and it is also used for washing and drying before electroplating and for dehydrogenation and drying of various hardware, screws and bolts, copper pipe fittings, and non-metallic materials. It is suitable for hardware tools, automobiles, machinery and chemical industries.
【Features】
1. Using microcomputer intelligent PID control technology, with SSR solid state relay output, it can accurately control temperature.
2. It has a segmented automatic timing device, which can be set to start timing and constant temperature timing.
3. The thermal insulation material adopts 100K environmentally friendly high-temperature rock wool, complete heat insulation, heat insulation, and thermal insulation scheme, and the baking effect is good.
4. Intelligent PID temperature control panel, visual screen, intuitive temperature, precise temperature control and simple operation.
5. Use high temperature resistant silicon rubber dust-free sealing strip for heat insulation to ensure airtightness and cleanliness.
6. The internal hot air circulates, the baking items are heated evenly, the heating time is fast, and the temperature is stable and accurate.
7. Four universal wheels with brakes are installed at the bottom and four positioning foot cups (foot cups can be adjusted to the height of the ground); or flat-bottomed design, equipped with a trolley and net tray to improve baking efficiency and Quality can be selected according to product characteristics.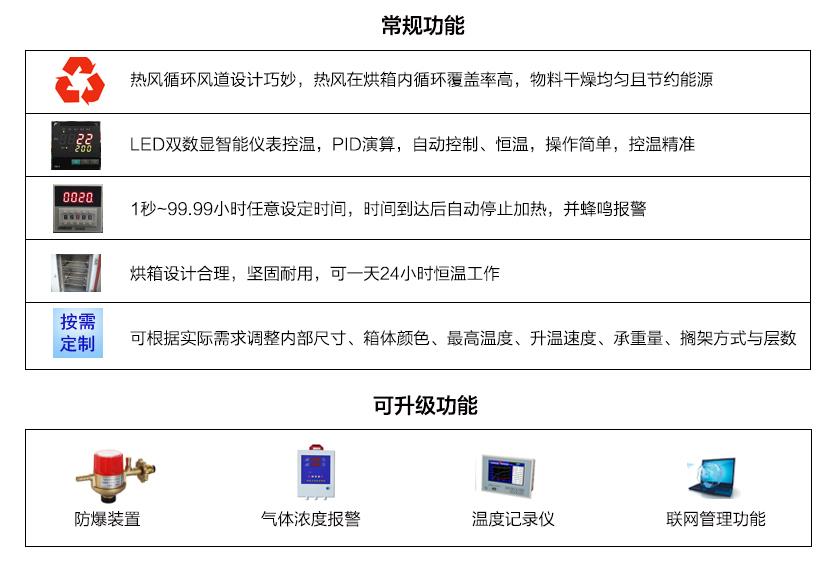 [Technical indicators]:
1. Temperature range: normal temperature -250℃, constant temperature adjustable
2. Size: non-standard custom
3. Heating speed: from room temperature to 200℃ in about 30 minutes
4. Thermal insulation performance: the outer wall temperature does not exceed 45°C (when the furnace temperature reaches 200°C)
5. Temperature control accuracy: ±2℃
6. Temperature uniformity: ±3℃%
7. Power supply: 380V/50HZ (three-phase five-wire)